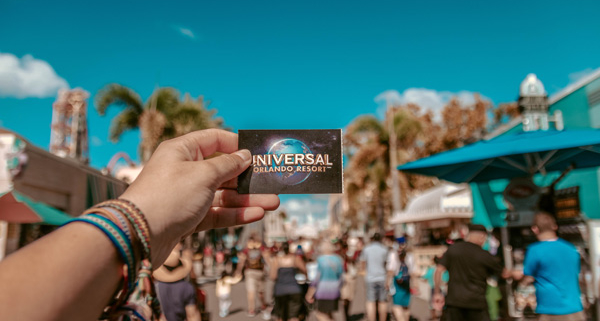 After the beautiful landscapes and incredible amenities, the deciding factor for many of our residents is our location. Wekiva Falls is seated in central Florida between Daytona Beach and Orlando. We're also conveniently located next to the major interstate roads, giving you incredibly fast access to destinations like Disney World, Universal Studios, The Kennedy Space Center, golf courses, Sea World and more.
There is so much to see and do in the area you won't have to travel far to enjoy a wide variety of attractions! We are surrounded by state parks, wildlife and bird sanctuaries, hiking trails, fishing piers, boat ramps and canoe launch areas.
Near the resort, you'll find local shops, malls, and grocery stores so you can pick up anything you can't find at our own Mastodon Market, our on-site convenience store.
Theme Parks: Disney World, Universal Orlando, and more!
Maybe you're looking for a place to stay while you are visiting the great Magic Kingdom, Epcot or Hollywood Studios. Wekiva Falls is only 50 miles away from the magic! Don't forget to check out the other great Orlando parks: Universal Studios, SeaWorld, Blizzard Beach, Busch Gardens and much more!
Kennedy Space Center
Have you ever watched a rocket launch into space? Ever wanted to meet an astronaut or even pretend to be one for a day? Then you should visit Kennedy Space Center, located 45 miles from Wekiva Falls Resort this will be one trip you will never forget!
Golf Courses
There are many golf clubs located within a 20-mile radius of Wekiva Falls RV Resort. Whether you're an experienced golfer or learning to play, there are plenty of courses available for all abilities! Eagle Dunes Golf Club, Red Tail Golf Club, Black Bear Golf Club, Magnolia Plantation, Mayfair Country Club, and more!
Downtown Attractions
Sanford, Florida's Alive After 5 every Thursday evening features street vendors with food, local products, and live entertainment! Saturday mornings feature one of the best farmer's markets around. Every other day you will find great dining and shopping just 10 miles from Wekiva Falls Florida RV Park in Sanford!
You can also enjoy the quaint historic town of Mount Dora, Florida. Drive a short 15 miles from Wekiva Falls and you can spend the day antique shopping or dining at any of the local restaurants or pubs. There is plenty to see and do in this great town!
Wekiva Falls is a short 6 miles from the Heathrow/Lake Mary area! You will find great shopping and fine dining at the Colonial Grand Town Square. All of your basic necessities are 8 miles away off of Rinehart Road in Sanford. Here you will find Walmart, Sam's Club, Target, and more!
Everything RV
Choose from any one of these local dealerships: LaMesa RV in Sanford, Giant Recreation World in Winter Garden, America Choice RV in Clermont, Tradewinds RV in Ocala, Leisure Time RV in Winter Garden, Central Florida RV Service in Kissimmee.