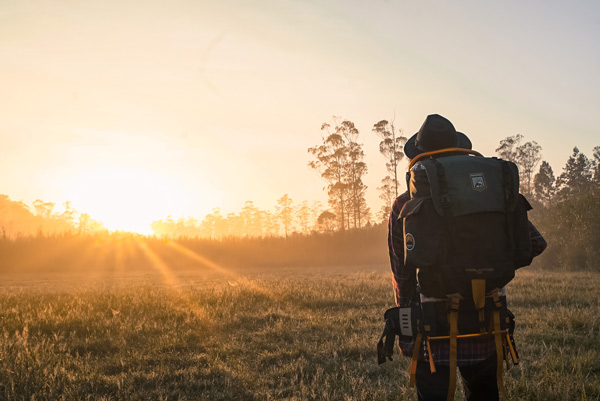 Orlando, Florida is filled with magic and fun; ask any tourist or resident. Disney World, Universal Studios, Sea World, and plenty more await the eager consumer to forget adult responsibilities. Plus, the area is perfect for families wanting to see a little bit of everything. However, theme parks are expensive, along with the food and souvenirs, and there are only so many rides and attractions to revisit. Thankfully, Orlando has a multitude of options you may not have even known or heard about! Everyone pokes fun at Florida being its own country; well, now it's time to see why.
See A Bald Eagle
Yep. America's patron symbol of freedom and pride is just a drive away. The Audubon Center for Birds of Prey rehabilitates birds that have been injured or unable to care for themselves in the wild. Just outside Orlando in Maitland, Florida live eagles, ospreys, falcons, hawks, and kites. Birds at the center meant for release will have minimal human contact and reside in the Flight Barn, which is closed to the public. Birds whose injuries would prevent them from properly hunting or protecting themselves are nursed back to health and later sent to nature centers, zoos, or continue to live at the center, and can be viewed by visitors.
Visit Vintage War Planes
Florida is well known for its aeronautical reputation with the MacDill Air Force Base and Kennedy Space Center, but another gem lies in Titusville, Florida. The Valiant Air Command Warbird Museum holds over 45 pieces of aircraft dating back to World War I to the present. Included on the list is a Douglas C-47 Skytrain called Zico Belle, which served in Europe and D-Day, a Grumman TBM Avenger torpedo bomber used by the Navy, a replica of a Fokker Dr. I Triplane, made famous by the Red Baron, and plenty more.
Come To See Manatees
Another favorite staple of Florida is its manatees. As the temperature drops around November, manatees travel to Blue Spring State Park to enjoy the warm, natural spring waters. The 72 to 73-degree water is the perfect draw for these amazing creatures since manatees can't tolerate temperatures below 68 degrees. They stay until around mid-February, then head toward the St. Johns River for even warmer waters.
Visit The Singing Tower
Built over a century ago by a wealthy immigrant as a bird sanctuary, the 205-foot Singing Tower holds bells and a carillon that rings their pitches throughout the day. Also referred to as the Book Tower, the marble tower is surrounded by gardens of azaleas, camellias, and magnolias designed by Fredrick Law Olmsted, where the spring colors blaze across the area.
Go Kayaking
A great perk of Florida is the accessibility to all things water. It's a perfect way to view all of Florida's natural wildlife. Some of the more popular destinations are Shingle Creek, Wekiva Falls RV Resort River, St. Johns River, Merritt Island, and Cocoa Beach. Guided tours and equipment rentals are available in several locations that suit any experience level.
So the next time you are in Orlando, Florida, consider visiting these places to go.
https://wekivafalls.com/wp-content/uploads/sites/9/2019/01/OutdoorBackpackingGuy.jpg
401
600
atiadmin
https://wekivafalls.com/wp-content/uploads/sites/9/2019/09/WekivaLogo2.png
atiadmin
2018-05-14 16:25:07
2019-08-09 17:10:40
Places to Go in Orlando