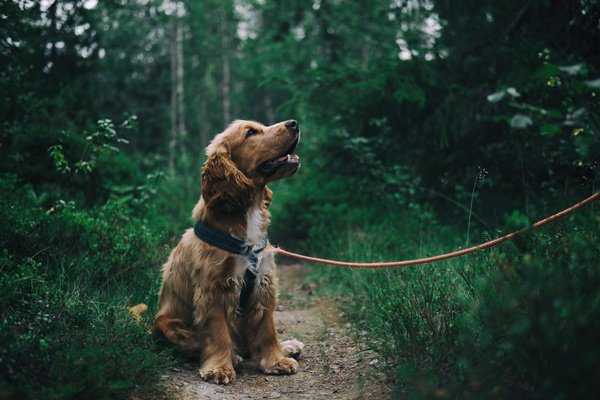 If you're heading on a road trip, you may be wondering what happens to the family pet? Maybe they get to stay with a family friend, or perhaps they get a week at a fun doggy spa. But in some cases, the family pet is just too adorable not to bring along. In order to be prepared for such a choice, it's important to make sure your furry friend is as comfortable as possible for the adventure.
Not sure how to help your dog adjust to the open road? Here are some tips to ensure the family vacation isn't like another evening at home!
Have a Test Drive
Having an animal commit to a long journey can be stressful for them. To be sure your pet is comfortable, try a 2-4 hour car ride. Be aware of sickness, agitation, or anxiousness on behalf of your dog. You don't want them to be miserable on the trip, or worse, be forced to turn around and take them home.
Bring the Proper Medications and Food
If your pet has special medication, always refill before leaving for the trip to be sure there is enough. Bringing enough food is also important, so try and pack for a few extra days rather than stopping at a place and buying dog food that's unfamiliar to your pet. Something like that could mess up their stomach.
Bring Accessories
Dog booties, a brush, LED Collar light, and Pet First Aid are all essential items to protect your dog and keep them safe, especially if your trip is in the open wilderness. See if the weather may require a dog jacket. Keep collapsible dog bowls on hand, a hand free leash, and an extra collar in case another is broken or misplaced.
Get a Check Up
An absolute must if your pet has any preexisting conditions. Make sure meds are refilled and that the journey isn't too harsh on your pet.
Pack their Favorite Toys, Blanket
It's important to make your pet feel somewhat at home event hen they are away. Being too estranged could make them anxious and scared. Bring their favorite toy or an item that smells like home.
Make Sure Collars and Leashes have Up-to-Date Tag Information
In the event of your dog escaping or getting loose, be sure their tags are visible and up-to-date with all your information, including name, address, and phone number.
A vacation should be an enjoyable experience for everyone involved. If you feel your pet is ready, by all means, bring them along! However, always take their health and needs into consideration. If you want to be comfortable and happy, so do they!
https://wekivafalls.com/wp-content/uploads/sites/9/2018/04/OutdoorsyDog.jpg
400
600
atiadmin
https://wekivafalls.com/wp-content/uploads/sites/9/2019/09/WekivaLogo2.png
atiadmin
2018-04-18 16:26:00
2019-08-09 17:11:14
Vacationing with Man's Best Friend